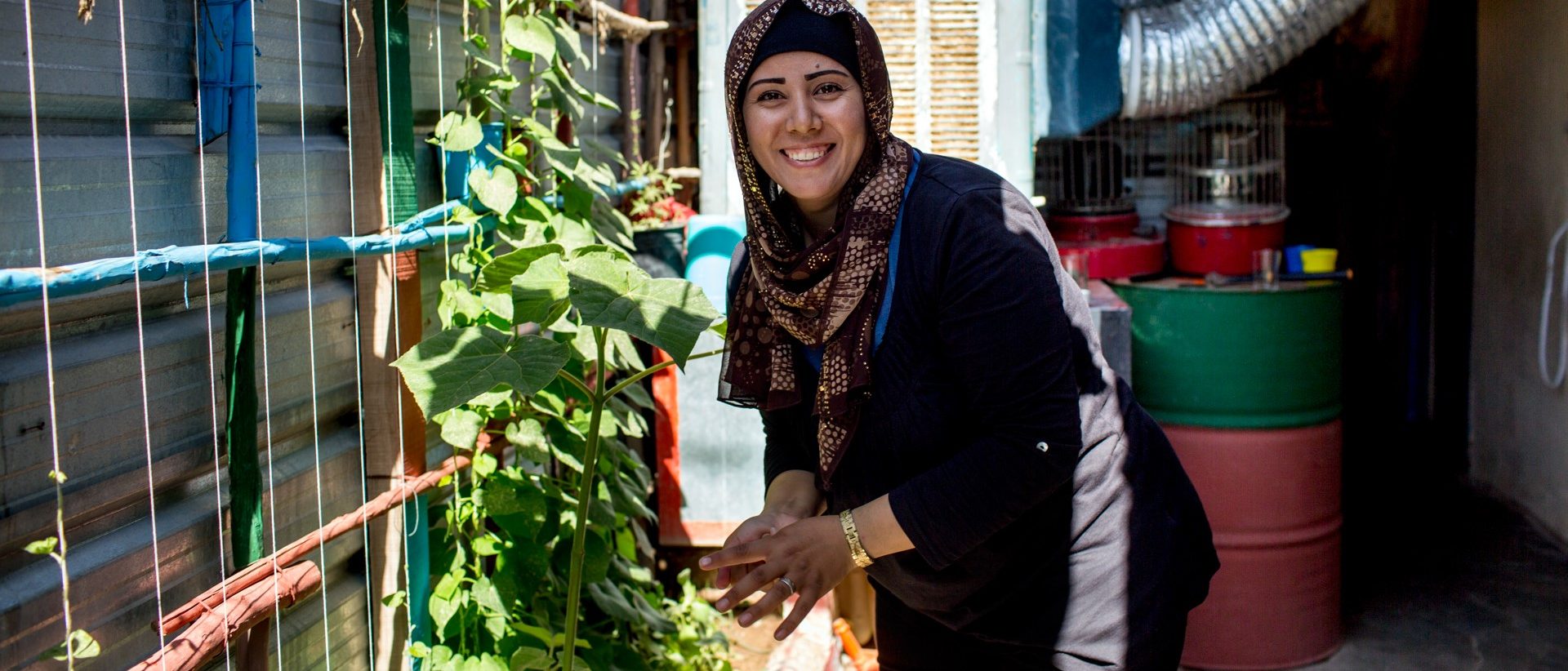 Donate to give a family a packet of seeds
Donate to fund a Home Garden Starter Kit for a new family arriving in the camp
Donate to provide a family with a basket of nutritious produce harvested from a community garden
Donate to give a family a lemon tree providing shade and fruit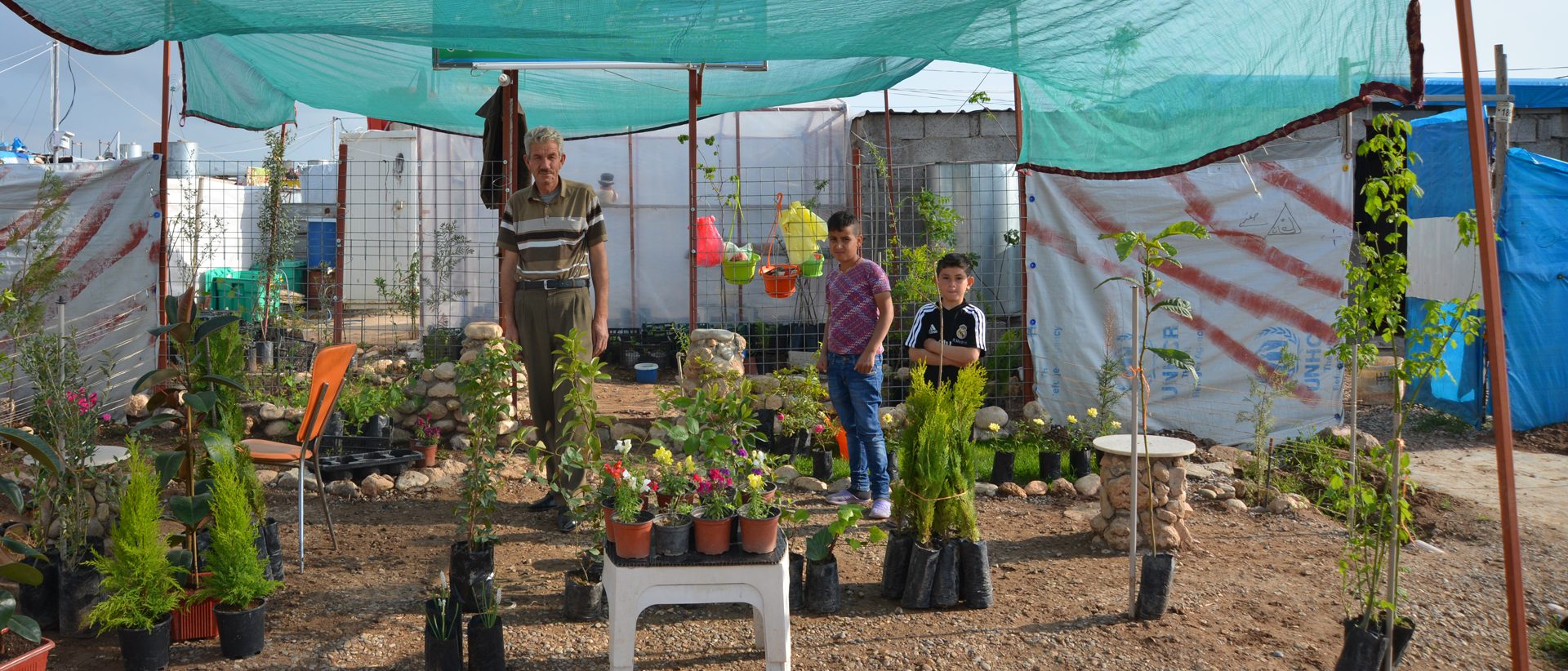 Donate to support the creation of a new community garden
With your support we are bringing beauty, dignity and opportunity to communities left ravaged by the effects of war.
Make a donation
Lemon Tree Trust's core infrastructure costs are fully funded so every donation we receive directly supports gardening projects and initiatives in refugee and IDP communities.
Donate online
Send a cheque
To donate in GBP (from the UK or internationally): Cheques should be made payable to 'Prism the Gift Fund' and sent to: Stephanie Berger, Prism the Gift Fund (re: Lemon Tree Trust), 20 Gloucester Place, London, W1U 8HA, UK.
To add Gift Aid to your donation (UK only), please download the form here or email [email protected].
To donate in USD (from the US or internationally): Cheques should be made payable to 'The Dallas Foundation' and sent to: The Dallas Foundation (re: Lemon Tree Trust), 3963 Maple Ave., Suite 390, Dallas, TX 75219, USA.
Other ways to donate
If you would like to make a donation by direct bank transfer, make a gift in your will or give to the Lemon Tree Trust by another means, please contact us at [email protected] and we can send you the appropriate details and discuss your preferences.
How your donation makes a difference
£1 / $1 gives a family a packet of vegetable seeds
£5 / $5 provides a family with a basket of nutritious produce harvested from a Lemon Tree Trust community garden
£10 / $10 funds a Home Garden Starter Kit for a new family arriving in the camp, containing a Home Garden Manual, seeds, tools, a grow-bag and a children's gardening activity
£20 / $ 20 gives a family a lemon tree providing shade and fruit
£100 / $100 provides 4 schools with a Children's Garden Starter Kit for classrooms
£1,000 / $1,000 purchases a new polytunnel for one of our community gardens
£10,000 / $10,000 supports the creation of a new community garden
£50,000 / $50,000 supports gardening projects in new communities in Greece and Jordan, including projects for unaccompanied children
£100,000 / $100,000 enables the Lemon Tree Trust to build a new community garden hub in a camp, supporting the breadth of our work to restore dignity, improve environments and empower women
Fundraise for the Lemon Tree Trust
We welcome all ideas for fundraising. Contact us at [email protected] to tell us your idea and so that we can send you a fundraising pack.
Please note that we do not supply cash collection boxes so ask that you collect the money and then either make a donation online or send a cheque to us. Thank you.
---
In the UK, the Lemon Tree Trust is a restricted fund under the auspices of Prism the Gift Fund, registered charity 1099682.
In the USA Lemon Tree Trust accepts donations via The Dallas Foundation.
"We had so many flowers in Syria. This garden makes me happy."
Lemon Tree Trust announces new projects in Greece to mark World Refugee Day weeks after first ever 'refugee garden' at RHS Chelsea Flower Show A month after our refugee-inspired garden was showcased at the RHS Chelsea Flower Show in London, a first in the show's 150 year history, we are pleased to announce we have … Continued