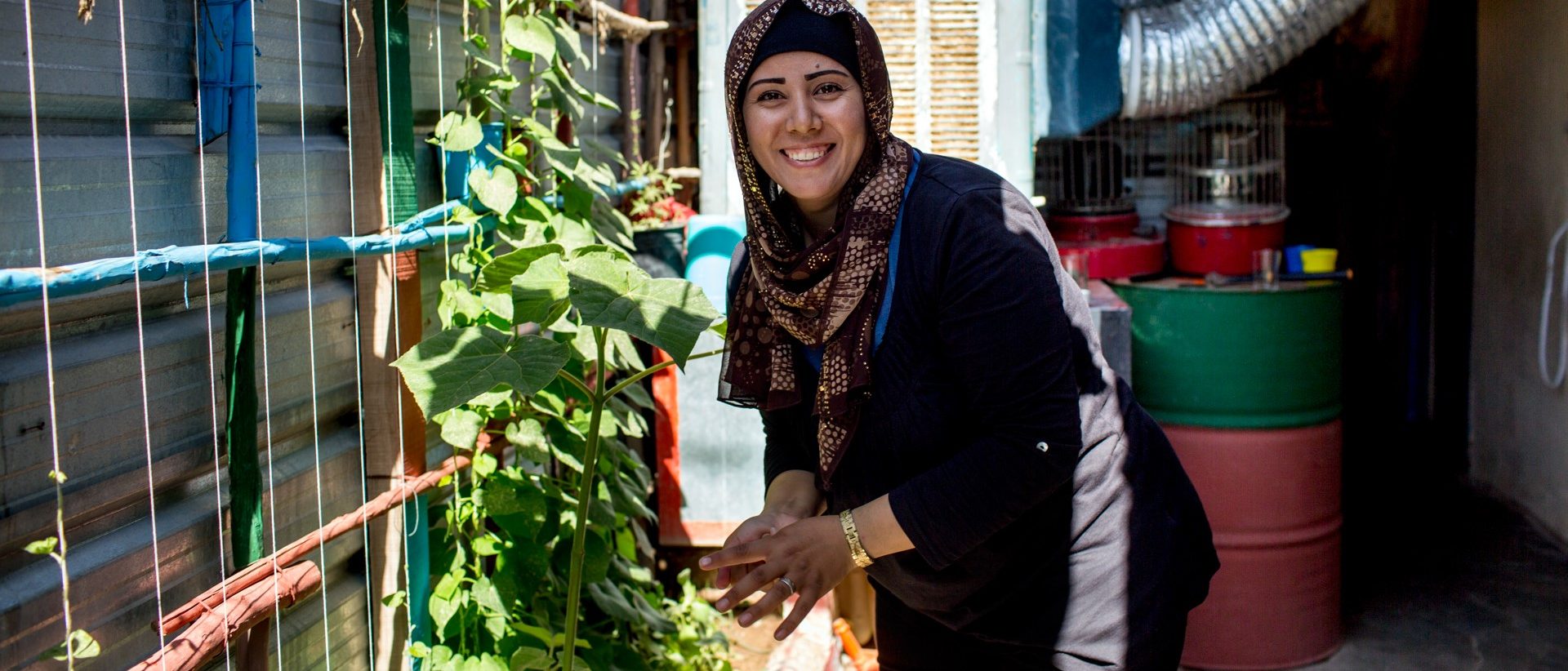 Donate to give a family a packet of seeds
Donate to fund a Home Garden Starter Kit for a new family arriving in the camp
Donate to provide a family with a basket of nutritious produce harvested from a community garden
Donate to give a family a lemon tree providing shade and fruit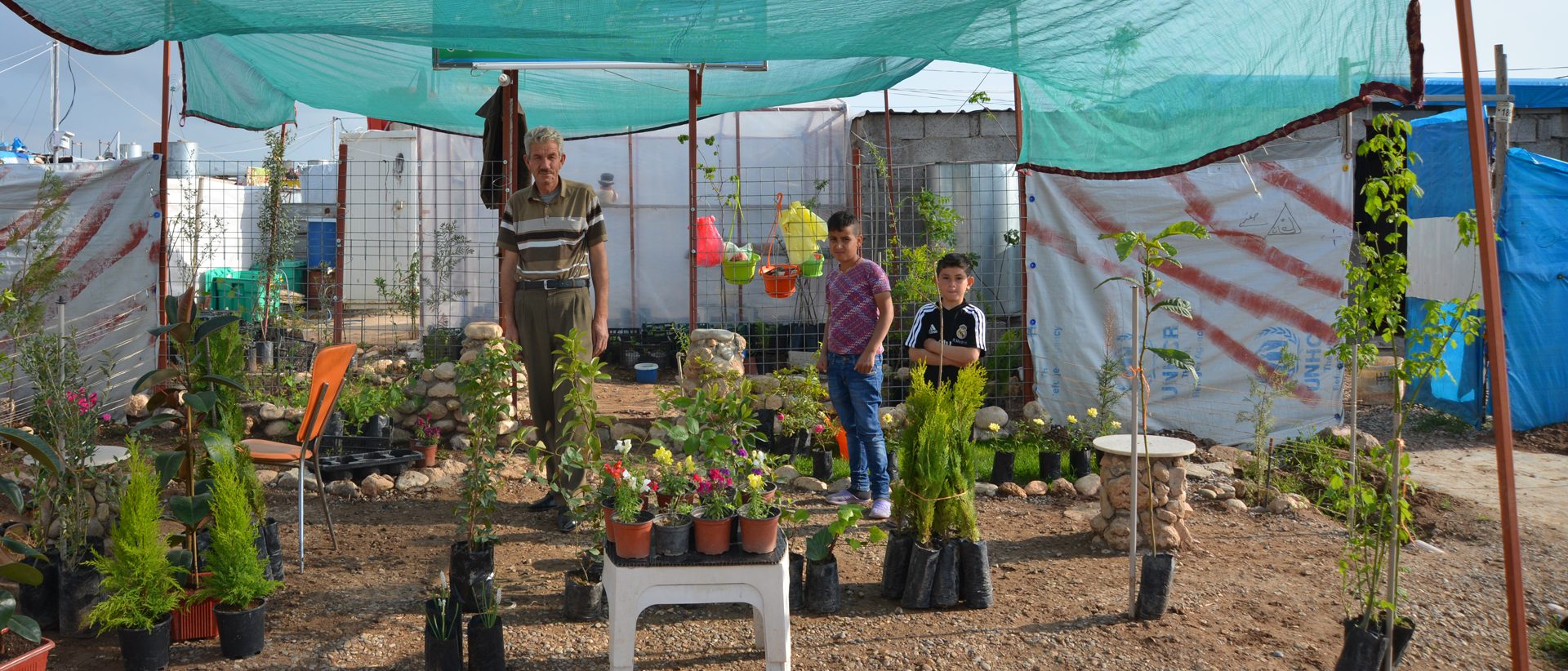 Donate to support the creation of a new community garden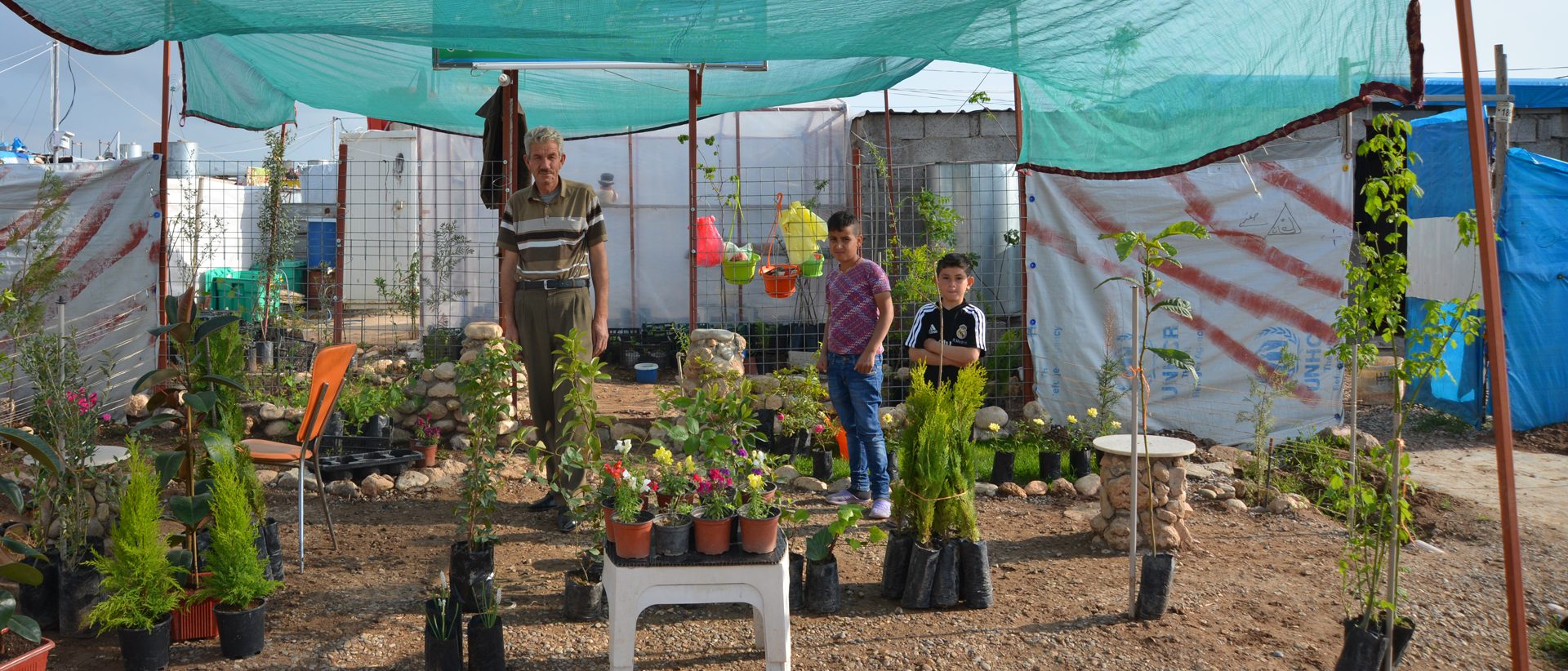 Donate seed packets to our Gardener to Gardener Appeal
Make a donation
With your support we are bringing beauty, dignity and opportunity to communities left ravaged by the effects of war. Every donation we receive directly supports gardening projects and initiatives in refugee and IDP communities.
Emergency Covid-19 Gardener to Gardener Seed Appeal
In response to the global Coronavirus Covid-19 pandemic, we are focused on distributing food and flower seeds to people in refugee and IDP camps who are coping with Government enforced curfews and self-isolation at their shelters. Gardener to gardener, please help families to continue planting in their home gardens by making a donation or by sending us packets of seeds.
Support our Gardener to Gardener Seed Appeal.
Donate online
y;We welcome one-off donations as well as regular donations via Direct Debit. Make a secure online donation by clicking on one of the below buttons.
Send a cheque
To donate in GBP (from the UK or internationally):
Cheques should be made payable to 'Prism the Gift Fund' and sent to:
Hester Davies Bell,
Prism the Gift Fund (re: Lemon Tree Trust),
20 Gloucester Place,
London, W1U 8HA,
UK.
To add Gift Aid to your donation (UK only), please download the form here or email [email protected]
To donate in USD (from the US or internationally):
Cheques should be made payable to 'The Dallas Foundation' and sent to:
The Dallas Foundation (re: Lemon Tree Trust),
3963 Maple Ave., Suite 390,
Dallas, TX 75219,
USA.
Other ways to donate
If you would like to make a donation by direct bank transfer, make a gift in your will or give to the Lemon Tree Trust by another means, please contact us at [email protected] and we can send you the appropriate details and discuss your preferences.
How your donation makes a difference
£1 / $1 gives a family a packet of vegetable seeds
£5 / $5 provides a family with a basket of nutritious produce harvested from a Lemon Tree Trust community garden
£10 / $10 funds a Home Garden Starter Kit for a new family arriving in the camp, containing a Home Garden Manual, seeds, tools, a grow-bag and a children's gardening activity
£20 / $ 20 gives a family a lemon tree providing shade and fruit
£100 / $100 provides 4 schools with a Children's Garden Starter Kit for classrooms
£1,000 / $1,000 purchases a new polytunnel for one of our community gardens
£10,000 / $10,000 supports the creation of a new community garden
£50,000 / $50,000 supports gardening projects in new communities in Greece and Jordan, including projects for unaccompanied children
£100,000 / $100,000 enables the Lemon Tree Trust to build a new community garden hub in a camp, supporting the breadth of our work to restore dignity, improve environments and empower women
Fundraise for the Lemon Tree Trust
We welcome all ideas for fundraising. Contact us at [email protected] to tell us your idea and so that we can send you a fundraising pack.
Please note that we do not supply cash collection boxes so ask that you collect the money and then either make a donation online or send a cheque to us. Thank you.
---
In the UK, the Lemon Tree Trust is a restricted fund under the auspices of Prism the Gift Fund, registered charity 1099682.
In the USA Lemon Tree Trust accepts donations via The Dallas Foundation.
Meet Hamid, our new Horticulture & Landscape Consultant
We're thrilled to welcome Hamid Abdullah to the Lemon Tree Trust as our Horticulture & Landscape Consultant. Based in Erbil, in the Kurdistan Region of Iraq, Hamid will support Aveen and our team with horticulture training and landscape design for existing and new projects. We asked him a few questions to get to know him better: Which landscape designers are you influenced by and why? … Continued
Gardeners are a lovely bunch! Thank you for all your support in 2020
One thing that Covid-19 has highlighted is that gardening has no borders. We are all finding solace in our personal green space, wherever we are in the world. Your support throughout 2020 and beyond – whether that's sending seed to our emergency appeal, making a one-off or regular donation via our JustGiving page, or liking, … Continued
Friends of Garden Masterclass raise funds for Lemon Tree Trust
Many thanks to Annie Guilfoyle and Noel Kingsbury at Garden Masterclass who are inviting members to make a donation to Lemon Tree Trust when attending special member events. So far member events have included a debate on 'What makes a great garden plant' between horticulturalists and gardeners Edward Flint, Bob Brown and Andi Strachan on … Continued