Concepts: Irrigating with Recycled Water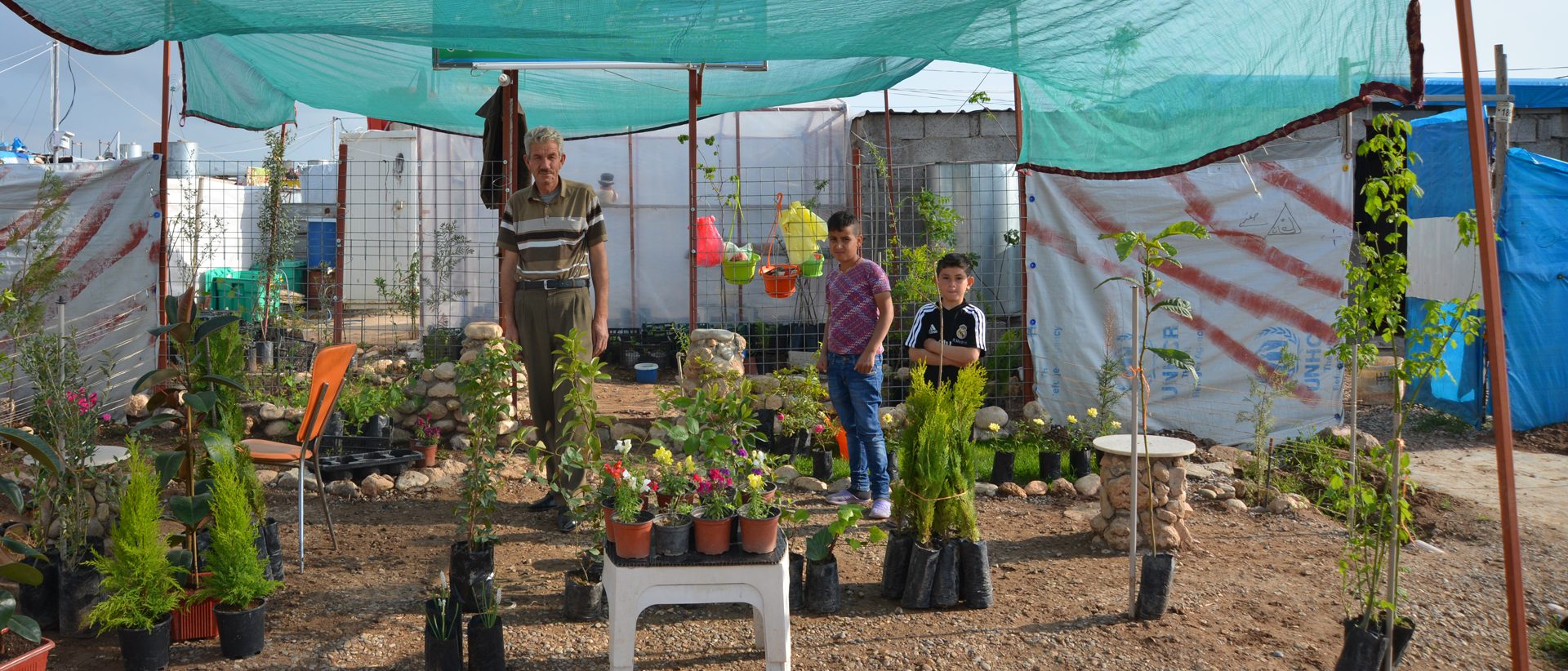 Concepts: Supporting Garden Nurseries
Concepts: Supporting Home Gardens
Concepts:Small Scale Agriculture
Urban Agriculture – is the cultivation, processing and distribution of food in an urban context, such as an intentional or accidental city. It includes animal husbandry, aquaculture, forestry, beekeeping and horticulture. It is likely to include small livestock rearing, growing vegetables, planting trees and field crops and using greenhouses or polytunnels. Essential components are seed, soil, space and water.
Greening Innovation – is a holistic approach to disaster risk, land and watershed management, linking relief, recovery and development through the planting of trees and gardens and the support of small agro-businesses. It involves work on integrated watershed management (IWM) linking relief, recovery and development (LRRD), disaster risk reduction (DRR), resource recovery and reuse (RRR) and sustainable livelihoods. See our publications for processes and practices in greening innovation.
We use the term forced displacement to refer to the situations of people who leave or flee their homes due to conflict, violence, persecution, natural, environmental or human induced developments or disasters, famine or human rights violations. It includes those who are forced to leave their countries (forced migration) and those who are forced to move to other parts of the same country (internally displaced persons, or IDPs).
While forced displacement is often seen as a temporary state, some camps have been in existence for periods of 40 or 50 years and seen generations of children grow up within them. Others have evolved into 'accidental cities' and become a permanent part of the landscape. Others provide temporary homes to different inhabitants at different times as crises are resolved in one place only to reoccur in another. Investment in improving land and planting trees is rarely wasted, and can be planned to make a long term contribution to the landscape even when whole communities are eventually relocated.
Opening ceremony of the extended Azadi Community Garden
To celebrate the completion of the extension to the Azadi Community Garden in Domiz 1 camp, and to officially open the space, we organised a small opening ceremony and party. All our new gardeners, who have been given a new raised bed in the extended area, were invited to join our celebration, along with our … Continued
Thank you for supporting our Community Garden Appeal
You did it! 🥳 Thanks to your generous donations, our Community Garden Appeal raised £3,662 GBP ($4,530 USD). Plus, every donation has been matched by one of our most generous supporters, meaning the appeal raised an incredible £7,324 GDP ($9,060 USD). Thank you so much. And we loved receiving your messages of support throughout our … Continued
Cultivating hope: stories of triumph from Lemon Tree Trust's 2023 Annual Garden Competitions
Every year, in the Kurdistan Region of Iraq, our garden competitions shine a light on the green thumbs and resilient spirits of camp residents. Home gardens in refugee and IDP (internally displaced people) camps are more than just plots of land; they represent resilience, creativity, and a connection to a gardener's past. Here are some … Continued